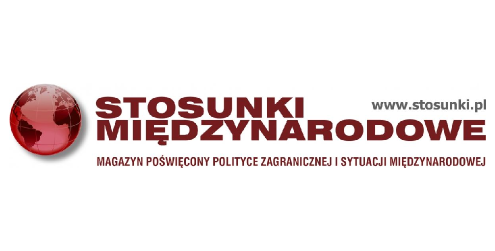 The "International Relations" monthly has been appearing on the Polish market for 10 years, and is the first and the only publication dealing with foreign policy and international relations issues on the Polish press and media market.
The first issue of "International Relations" was released in July 1999.  Currently, 6,000 copies are printed and growing. It has increased from 6 to 64 pages, and the number of contributors and authors from 6 to over 100.
Our authors are prominent and recognized experts in their respective fields, such as Ambassador Jerzy M. Nowak and Krzysztof Kubiak as well as outstanding graduate students and professionals from such areas as international security or the economy.
Interviews with experts such as General Prof. Stanisław Koziej, late. Gen. Franciszek Gągor, prof. Janusz Simonides and Michael Reagan regularly appear on the pages of the monthly.
The periodical also works closely with academic and other non-governmental organizations supporting and helping to organize important conferences, such as the Warsaw Transatlantic Forum in 2009 and 2010, and the Academic Forum for Security in Toruń.
The steady growth of the monthly and the ever increasing number of partners make us one of the best opinion-oriented titles on the Polish market.